Easily Make Direct Online Payments This December Holiday With
CallPay
The December holidays often come with a flurry of expenses. From travelling and booking events to groceries and online Christmas shopping in South Africa, it is a busy time filled with payments to make. At Callpay, we simplify your transactions so you can fully enjoy the festive season. Discover the benefits of an online payment system with Callpay this Christmas and holiday season. 
We Take the Stress Out of Holiday Shopping
I know how frustrating it can be to stand in long queues while gift shopping or enter payment details repeatedly during online purchases. Who has time for that, especially in the busy December rush? 
At Callpay, we have created a streamlined online payment process to save you time and headaches. Our range of options – including credit cards, Buy Now and Pay Later, EFT, QR codes, and more – enable swift checkouts and payments with just a few taps. Your data stays protected too, thanks to our robust encryption technology. 
Receive instant confirmations to eliminate uncertainty and dive into holiday online shopping with confidence using Callpay. We are here to make festive purchasing fast, smooth, and secure for you. 
Flexible Payment Options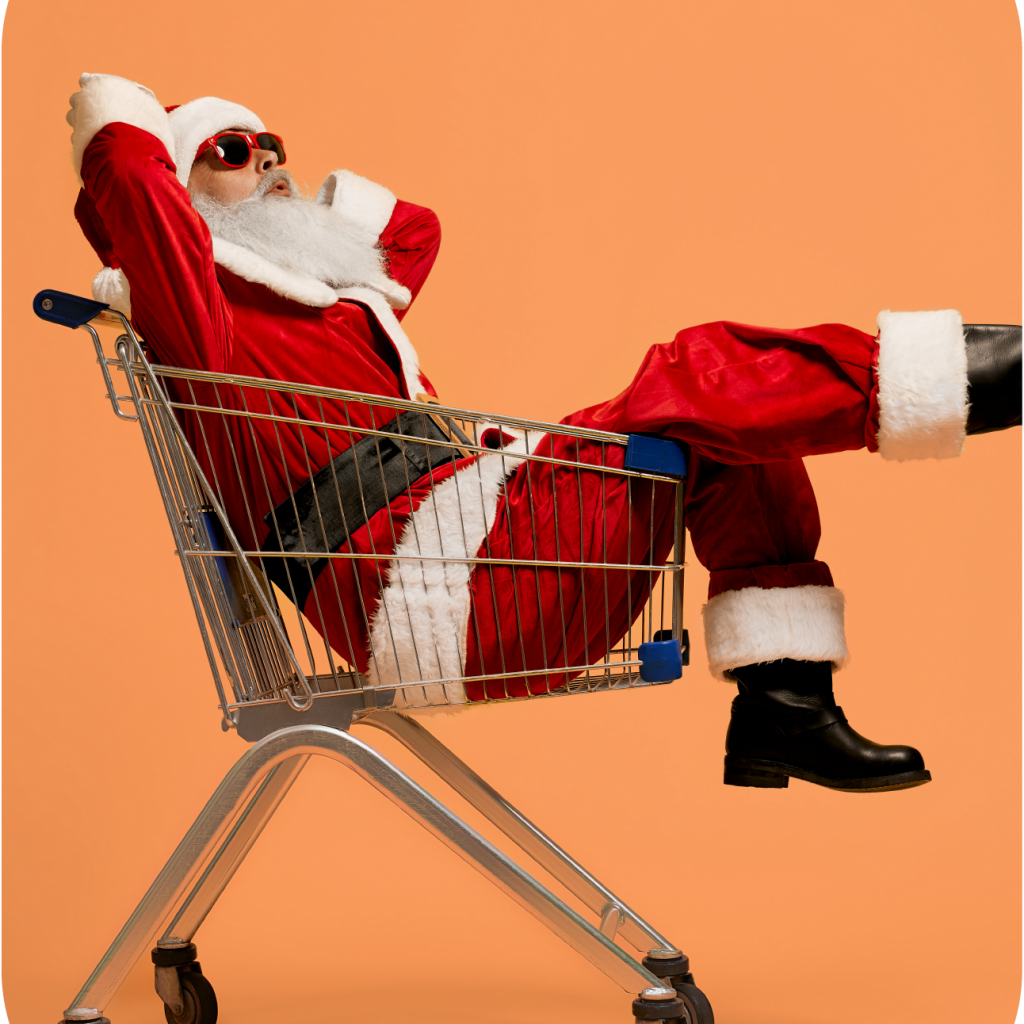 The December holidays involve expenses both big and small. Callpay gives you the flexibility to pay however works best for you. 
Spreading costs over time? Our PayFlex buy now, pay later plans are a great fit for managing holiday budgets. You have the freedom to pay your way with the various solutions we offer that are made to suit your needs. We want to help you make your festive finances simple and convenient. 
Security for Peace of Mind
We know security is crucial when shopping online. At Callpay, we make it a priority and take measures to keep your information and transactions protected. 
Our payment pages are encrypted end-to-end using industry-leading technology. We adhere to stringent payment card industry standards. 
You can feel confident about holiday shopping and making direct payments online with Callpay. We safeguard your data using leading protocols. 
We are Here for You 24/7
Questions and issues can pop up at any time when managing holiday expenses. But our dedicated support team is always ready to help you. We are available 24/7 via chat, email, and phone. 
Contact us anytime and we will promptly resolve any payment problems you have. Whether you need transaction assistance or have questions, we are committed to providing exceptional support this holiday season. 
Smooth Online Transactions
Callpay offers a seamless online transaction experience. Rather than filling out lengthy forms or repeatedly entering details, our platform allows swift checkout with saved payment options. 
We also provide instant confirmations upon checkout, so you know your online transaction has been processed successfully. No more wondering if a payment went through. 
Enjoy quick, convenient online transactions when holiday shopping and making payments with Callpay. 
Complete Financial Privacy
We know your financial information is private. At Callpay, protecting your data is extremely important to us. 
Our encryption and security measures prevent unauthorised access to payment details. We will never share your financial privacy data with third parties without consent. 
You can shop online this season knowing your financial information remains completely secure. We take financial privacy very seriously. 
Hassle-Free Holiday Shopping
Instead of crowded stores, let Callpay make holiday shopping easier using our online payments. 
Avoid lines by shopping from home. Use our fast payment options to quickly checkout at multiple online retailers. Get instant confirmations so you know payments have been processed. 
Experience convenient, stress-free holiday shopping this festive season with Callpay. We minimise hassles so you can find the perfect gift. 
Callpay Offers the Quickest Way to Pay Online
What is the quickest way to pay online during the December rush? With our streamlined processes and variety of options, Callpay provides the quickest method to make online payments. 
Our card payments, EFTs, QR codes and vouchers enable swift, seamless direct online payment experiences. Pay in seconds safely and conveniently with Callpay this holiday season. 
The Easiest Online Payment Experience
What is the easiest way to pay online? Our card transactions, bank transfers, and QR payments offer effortless online payment options. 
At Callpay, you can quickly and conveniently make online payments during December without complications or hassles. Discover our easy payment solutions. 
Multiple Ways to Pay Online Without a Bank Account
How can I pay online without a bank account? With Callpay, you have choices like virtual vouchers or QR payments that do not require bank accounts for online payments. 
Pay conveniently online this festive season, even without a traditional bank account. Callpay offers secure payment flexibility. 
How to Pay Online Without a Credit Card?
Wondering how to pay online if you do not have a credit card? Our EFT, Buy Now and Pay Later, QR code and voucher options enable online payments without requiring credit cards. 
Callpay provides secure, flexible online payment alternatives to traditional credit cards. Pay conveniently this December without a credit card. 
Direct Online Payments Made Simple

 


At Callpay, we offer various solutions to meet your needs and simplify payments this holiday season.

 

Quick and Secure EFT Payments

 


Our EFTSecure solution enables direct bank transfers that are fast and secure. All major SA banks are supported.

 

Direct Card Payments


Make card payments seamlessly to merchants using our system. We provide the Merchant ID and gateway required.

 

Flexible Virtual Vouchers

 


Purchase vouchers like 1Voucher and BluVoucher across industries to redeem for goods and services.

 

Cutting-Edge QR Payments


Integrated solutions like Zapper and SnapScan allow convenient QR code payments with Callpay.

 
Advantages of Online Shopping with Callpay
Callpay offers compelling perks to ensure smooth payments this December: 
Robust security through encryption and compliance.

 

Quick

online transactions and financial privacy

 

There are wide payment options to suit different needs.

 

Instant confirmations for peace of mind

 

24/7 support all season long.

 
This holiday season, simplify your payments and enjoy stress-free festivities with Callpay. Our secure online payment solutions offer quick and easy transactions, flexibility to pay your way, and complete financial privacy. Avoid holiday shopping queues by paying online from home and getting instant confirmations so you know each payment has been processed successfully. 
At Callpay, we are committed to providing a seamless payment experience with robust encryption and support. Our range of options – like cards, QR codes, BNPL plans, and more – enable you to pay conveniently during the December rush. Make direct online payments smooth sailing this holiday season. Let Callpay handle the payment hassles so you can relax and celebrate the holidays with loved ones. We wish you safe and happy holidays filled with cheer!