Simplify Online Payments in South Africa with Online Vouchers
In the digital age, online payments have become the backbone of modern commerce, offering convenience and efficiency to businesses and consumers alike. South Africa, with its thriving economy and growing e-commerce sector, has witnessed the emergence of innovative payment solutions to cater to the evolving needs of its population. One such solution gaining prominence is the use of online vouchers. Let us introduce you to our world of online voucher solutions, where we have emerged as pioneers. 
We bring to you our unique feature – an online voucher solution, that allows businesses to process payments seamlessly through our reliable payment gateway – Callpay. 
Popular Types of Online Vouchers
When deciding to purchase an online shopping voucher, there is a wide selection of options available. Here are a few of the choices you might take: 
1ForYou Voucher: 
1ForYou Voucher is a widely accepted online payment option in South Africa. It allows users to purchase vouchers with various values, which can then be used to make payments on supported platforms. The versatility of the 1ForYou Voucher makes it an ideal choice for a range of services, including bill payments, online shopping, gaming, and digital entertainment subscriptions. Users can conveniently purchase these vouchers from authorized retailers or online platforms, providing them with a hassle-free payment experience. 
OTT Voucher: 
OTT Voucher, short for "Over the Top," is another popular online payment solution gaining traction in South Africa. It enables users to purchase vouchers that can be redeemed on various Over the Top services, such as streaming platforms, online gaming, and digital content providers. With OTT Vouchers, users can easily access and enjoy a plethora of entertainment options without the need for a credit card or traditional banking services. This empowers a wider population to participate in the digital economy and consume online services conveniently.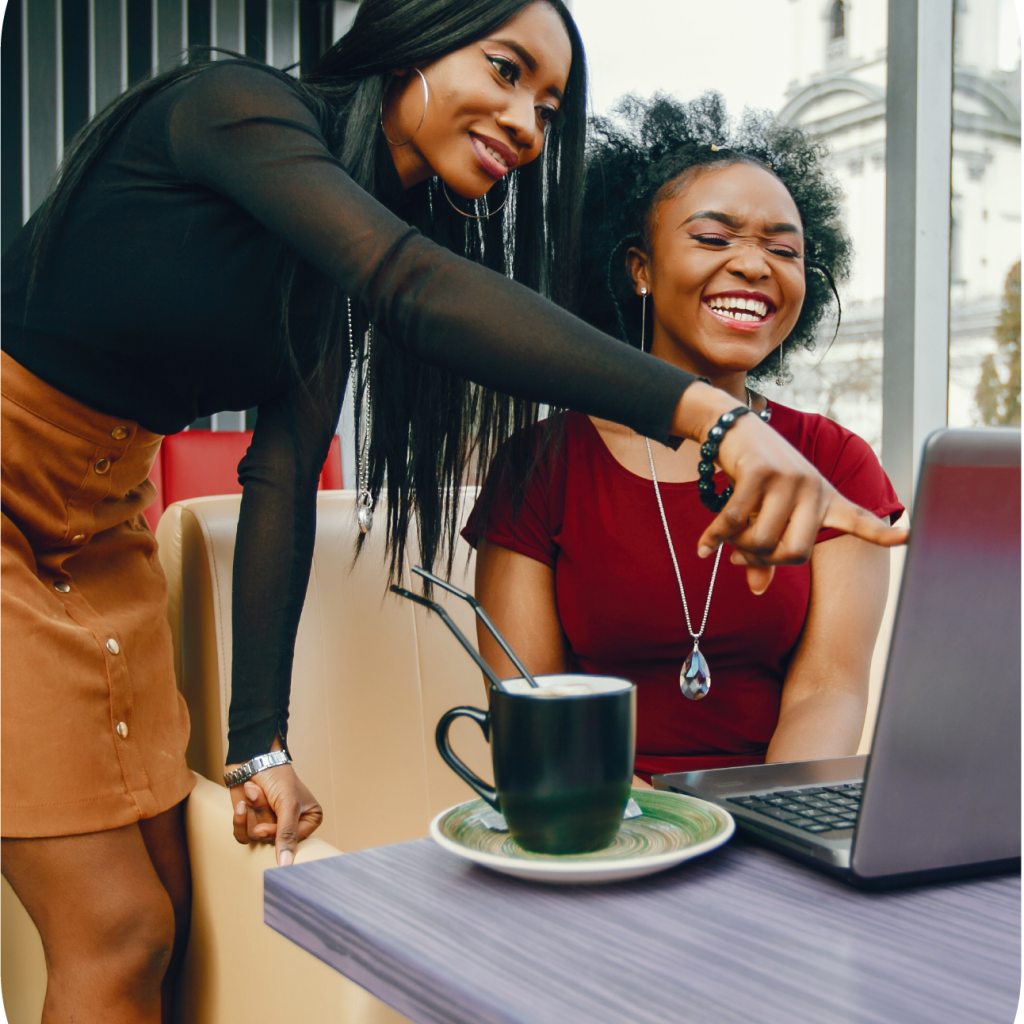 Kazang Voucher: 
Kazang Voucher is a versatile online payment solution that caters to a range of needs in South Africa. Users can purchase Kazang Vouchers to pay for utilities, prepaid airtime, data bundles, and even send money to family and friends. This comprehensive payment option helps bridge the gap between the banked and unbanked populations, providing access to essential services and facilitating financial transactions with ease. Kazang Vouchers can be purchased from authorized vendors across the country or via online platforms, ensuring convenience and accessibility for all. 
Blu Voucher: 
Blu Voucher is an innovative online payment method that offers flexibility and convenience. Users can purchase Blu Vouchers, which can be redeemed across various digital platforms, including e-commerce websites, online services, and gaming platforms. This payment option eliminates the need for sensitive financial information, providing users with a secure and anonymous way to make online purchases. Blu Vouchers are available for purchase from select retailers and online channels, making it easier than ever to join the digital marketplace. 
Shop2shop Voucher:  
Shop2Shop Vouchers are available in different values, making them suitable for various transaction sizes. Users can easily purchase these vouchers from authorized vendors or online platforms, providing them with flexibility and accessibility. Whether it's clothing, electronics, household goods, or any other online purchase, Shop2Shop Vouchers simplify the payment process, ensuring a seamless and enjoyable online shopping experience. The advantages of using Shop2Shop Vouchers extend beyond convenience. They also provide an additional layer of security, as users are not required to share their sensitive financial information during the payment process. This significantly reduces the risk of online fraud and identity theft, instilling confidence and peace of mind in users. 
Uniqueness of our Integrated Online Voucher Options 
Digital vouchers are the contemporary counterparts of traditional paper vouchers, offering a simplified method to make online purchases. They come with a unique code, and when this code is input at the checkout, it deducts the voucher's value from the total cost of the purchase. 
Why Should You Opt for Online Vouchers?
The popularity of online vouchers lies in their convenience and simplicity. These vouchers can be acquired online, occasionally even at a discount, and can be used or gifted to others for online shopping. 
Our integrated solutions simplify the online voucher purchase and usage, enhancing the overall online shopping experience for your business. So, what differentiates Callpay's online voucher solutions from other services, such as Ozow or PayFast? 
Secure Transactions 
Our approach to payment voucher services uniquely integrates security, efficiency, and user-friendliness. Our vouchers provide a streamlined, direct payment processing method, distinct from traditional payment methods. This reduces transaction errors and saves time for your business. Moreover, we employ advanced encryption methods in our robust security measures to protect your data. 
User-friendly 
Designed with ease-of-use in mind, these vouchers simplify the entire process from purchase to payment, requiring no technical skills. You can purchase a voucher and make payments with just a few clicks, storing it for future use. If there are any issues, our dedicated customer support team is always ready to assist. 
Value for Money 
Our vouchers offer remarkable value for your money. They are not only cost-effective but also highly versatile.  As they can be instantly redeemed online, there is no need to wait for days or weeks to access funds. 
Simple and Straightforward 
We at Callpay have simplified the online voucher purchase process. Businesses can procure vouchers directly from their offices (not from Callpay, we only assist with the payment side & do not have any connection to the voucher distributer), use them immediately, and be assured of secure and reliable transactions. 
Easing Voucher Payments 
The online voucher solutions offer a significant way to reduce the usual stress associated with online transactions. It enhances and simplifies the process of using e-vouchers online, offering a stress-free and secure shopping experience for businesses & consumers. 
With our reliable payment solutions, businesses can be confident that their transactions are secure. All payments are protected with the latest encryption technology, and businesses & consumers can receive instant updates about their online voucher purchases via text messages and emails. 
How to Convert Gift Vouchers?
Our innovative gift voucher solutions simplify converting gift vouchers into usable payment methods. 
These vouchers can be used on any e-commerce platform that offered and is integrated to these voucher solutions as its payment gateway, ensuring secure and convenient online purchases. 
How to Use a Cash Payment Voucher?
The voucher provider can also offer cash payment vouchers as part of our online voucher solutions, providing a secure and efficient way to make online payments. Once businesses receive the payment voucher, it can be used directly on the website where the payment is due. 
Our platform is designed for easy navigation, making it simple to find desired products. With a range of payment options available, businesses can easily choose the best fit for their needs. 
There's no doubt that the current e-commerce environment demands more versatile and user-friendly payment solutions. We at Callpay have taken the initiative to meet this need. The innovative online voucher solutions are transforming the way we approach e-commerce, bridging the gap between convenience and security. 
How to Use Callpay's
Online Voucher Solutions
Understanding the requirements of businesses in this fast-paced digital world, we've made the online voucher solutions as straightforward as possible. Our intuitive platform allows businesses to purchase e-vouchers online swiftly, empowering you to focus more on your core business functions. 
With the assurance of secure and reliable transactions, businesses can leverage our solutions to improve their operational efficiency and customer satisfaction levels. Our solutions are designed with the utmost consideration for your business's security and convenience, making us a trusted partner for your payment needs. 
Why Choose Callpay for Your
Online Voucher Solutions
?
At Callpay, we understand the dynamics of the modern business landscape. We recognise the need for reliable, secure, and efficient online payment solutions. We're committed to providing such solutions to businesses, and our innovative online voucher solutions stand testament to this commitment. 
In the realm of e-commerce, versatility and user-friendliness have become key determinants of success. With our state-of-the-art online voucher solutions, we're setting new standards in e-commerce transactions, offering a platform that seamlessly marries convenience with security. 
Our online voucher solutions are much more than just a payment method. They're a tool that empowers businesses, enhancing your online transaction experiences. Step into the future of e-commerce with us and let our solutions lead your business to new heights.