Make Easy and Efficient Payments with EFTsecure By Callpay
Welcome to a new era of online transactions, where security, convenience, and efficiency are at the forefront. At Callpay, we're proud to introduce EFTsecure, our dynamic online payment software solution that revolutionises the way you conduct your online transactions. EFTsecure offers a secure and dynamic online payment solution for transactions of goods and services. With direct connectivity to all South African banks, you can conveniently make payments using your preferred bank accounts. 
EFTsecure is not just another online payment gateway solution. It's a tool we've designed to make your life easier, your transactions safer, and your business more efficient. Whether you're a merchant seeking a reliable online payment solution or a customer looking for a secure way to pay for goods and services online, EFTsecure is the answer. 
Understanding Payment Gateway Solutions 
Before we delve into the benefits of EFTsecure, it's important to understand what a payment gateway solution is. It's a technology used by merchants to accept payments from customers. The term includes not just the physical card-reading devices found in brick-and-mortar retail stores, but also the payment processing portals found in online stores. A reliable payment gateway solution, like EFTsecure, is essential for your business to ensure smooth and secure transactions. 
The Concept of Merchant Online Payment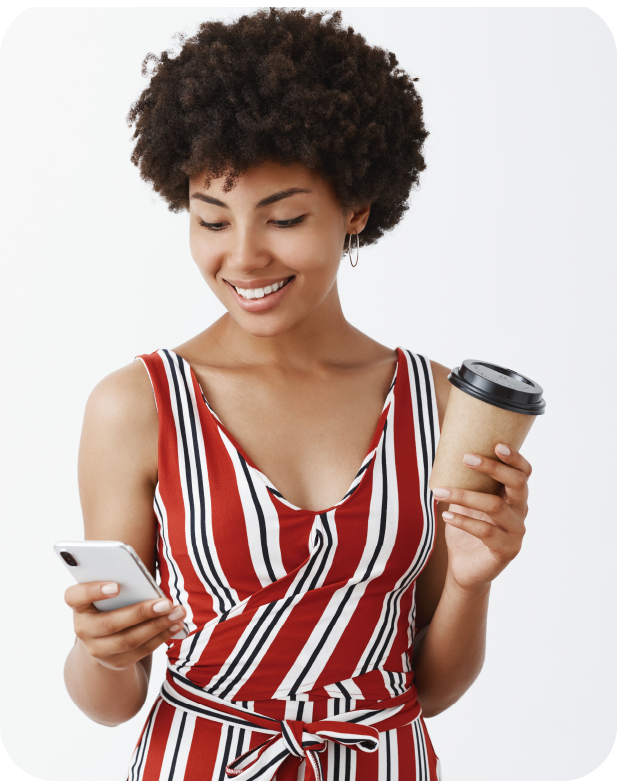 In the context of EFTsecure, it's crucial to understand the concept of merchant online payment. It refers to the process by which businesses accept payments for the goods and services they offer through online methods. It involves the use of a secure online payment gateway to process transactions and ensure the safe transfer of sensitive information. Merchant online payment solutions, such as EFTsecure, offer businesses the convenience of accepting various payment methods, thereby enhancing the customer experience and boosting sales. 
What Makes EFTsecure Unique 
In the world of online transactions, standing out from the crowd is crucial. With numerous payment solutions available, what makes EFTsecure unique? Why should you choose EFTsecure over other online payment gateway solutions? The answer lies in its innovative features and customer-centric approach. EFTsecure is designed with you in mind, offering a seamless, secure, and efficient payment experience. From real-time notifications to multi-device support, from robust security measures to excellent customer support, EFTsecure offers a comprehensive solution that caters to all your online transaction needs. Let's delve deeper into the unique features and benefits of EFTsecure. 
Real-time Notifications 
One of the core features of EFTsecure is its ability to confirm EFT payments in real-time. This means you don't have to wait for hours or even days to know if a transaction was successful. As soon as a payment is made, a prompt confirmation is issued to you. This feature not only saves you time but also provides peace of mind, knowing that your transaction has been successfully processed. For instance, imagine you're a merchant who has just sold a high-value item. With EFTsecure, you'll receive immediate confirmation of the payment, allowing you to dispatch the item without delay. 
Increased Revenue 
EFTsecure also plays a significant role in increasing revenue. By expanding your website's accessibility to consumers who do not use credit cards, you can tap into a wider customer base. This, in turn, leads to an increase in sales and revenue, making EFTsecure a valuable asset for any business. Consider a scenario where you're an online retailer. By integrating EFTsecure, you can cater to customers who prefer EFT payments, thereby expanding your customer base and boosting your sales. 
Multi Device Support 
In today's digital age, people use various devices to access the internet and conduct online transactions. EFTsecure supports all major devices, allowing customers to experience hassle-free and secure payments on their mobile, tablet, or PC. This flexibility enhances the user experience, making it easier for customers to make purchases anytime, anywhere. Imagine a customer who wants to buy a product from your online store while commuting. With EFTsecure, they can easily complete the transaction on their mobile device. 
Full Refund Support 
Moreover, EFTsecure offers unparalleled refund support, setting a new standard for instant EFT payments in South Africa. Merchants can choose to schedule daily refunds or receive instant refunds. This feature provides merchants with greater control over their finances and ensures a smooth refund process for customers. Suppose a customer returns a product due to a defect. With EFTsecure, you can process the refund immediately, enhancing customer satisfaction. 
Elimination of Fraud 
Security is a major concern for both merchants and customers when it comes to online transactions. EFTsecure effectively eliminates the possibility of fraud and chargebacks through its two-tier authentication process. This robust security measure ensures that your financial information is secure and that your transactions are safe. For example, if you're a customer making a large purchase, you can rest assured that your transaction is secure with EFTsecure. 
Low Transaction Fees 
Furthermore, EFTsecure offers the market's fastest transaction processing with guaranteed competitive pricing and packages. It's an Enterprise EFT Gateway built for PSPs and enterprise merchants that prioritise payment conversion rates. This makes EFTsecure a cost-effective solution for your online payment needs. As a merchant, you can enjoy low transaction fees, which can significantly reduce your operational costs. 
Enterprise Integration 
EFTsecure is not just about making transactions easier; it's also about making business operations more efficient. With EFTsecure, you get a single point for reporting and reconciliation with real-time data. This feature simplifies the management of your online transactions and allows you to focus on other important aspects of your business. For instance, if you're running an e-commerce store with multiple sales channels, EFTsecure can streamline your transaction management, saving you time and effort. 
Excellent Support 
At Callpay, we believe in providing excellent support to our customers. That's why we have a dedicated team of professionals ready to assist you whenever you need help with EFTsecure. Whether you have a question or encounter an issue, you can count on our team to provide a quick and effective solution. For example, if you're facing a technical issue with a transaction, our support team is just a call away to resolve the issue promptly. 
Advantages of Online Payment Solutions 
Now that we've established what EFTsecure is and how it stands out, let's look at the general advantages of online payment solutions. For businesses, they simplify the payment process, reduce the effort and cost associated with handling cash, and offer a secure way to accept payments from anywhere in the world. They also provide businesses with the opportunity to serve a global customer base and expand their market reach. 
For customers, online payment solutions offer the convenience of making payments anytime, anywhere. They eliminate the need to carry cash and offer a quick and easy way to pay for goods and services. Online payment solutions also provide customers with a variety of payment options, allowing them to choose the one that suits them best. 
EFTsecure stands out as a unique online payment gateway solution due to its innovative features and customer-centric approach. It offers real-time notifications, increased revenue potential, multi-device support, full refund support, robust security measures, low transaction fees, enterprise integration, and excellent customer support. These features make EFTsecure a comprehensive solution that caters to all your online transaction needs.