Introducing

Callpay

: Your Comprehensive Online Payment Solution
How often have you found yourself wrestling with online payment obstacles? Whether it's encountering unsecured payment gateways, long waiting periods, or restricted payment methods having a reliable payment solution is crucial.   
The good news is, we at Callpay take immense pride in offering payment products that are unparalleled in every sense of the word. Our solutions combine clever innovation, user-friendly interfaces, and advanced automation, enabling seamless scalability for businesses operating remotely. Our primary offering, EFTSecure, intends to tackle these online payment hurdles, bringing you a comprehensive solution for a secure and versatile online payment experience. 
What is EFTsecure?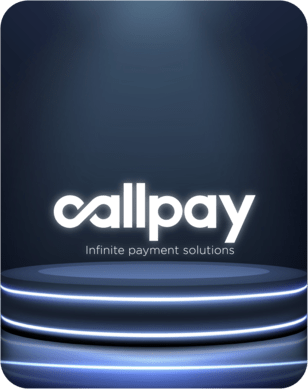 We have developed a powerful platform that allows enterprises to accept payments from their customers with ease. EFTSecure enables businesses to streamline the entire process, freeing up more time for them to focus on other important tasks. Additionally, our secure payment gateways ensure that your money and data remain safe and protected at all times. 
To make the payment process even more convenient, Callpay also offers a range of options such as mobile payments, digital wallets, and cryptocurrency. By leveraging these methods, businesses can provide their customers with an enhanced experience while still keeping security top-of-mind. 
With our cutting-edge technology and intuitive interface, Callpay is revolutionising online payments. Our payment platform is designed to be easy-to-use for both retailers and customers, providing an effortless checkout process.  
To ensure the highest level of security, Callpay employs advanced fraud prevention measures such as data encryption and tokenisation. This ensures that customer data and transactions remain confidential and secure.  
Callpay offers professional and creative payment options
Numerous payment gateways like Ozow, PayFast, and many more are accessible out there. But what distinguishes Callpay from other online payment gateway solutions? Let's delve deeper into why our payment solution is truly a game-changer. 
EFT Secure Software: This isn't just any software; it's our proprietary technology at Callpay. Developed with meticulous attention and designed for user-friendly operation, it's the basis for the secure and seamless transactions you experience with us. 
Variety of Card Options: We at Callpay acknowledge that one size doesn't always fit all. That's why we provide a range of card options, offering you the liberty to select the method that best aligns with your requirements. 
QR-Based Payments: Staying abreast of the latest tech trends, Callpay presents you with the advantage of QR-based payments. It's as straightforward as scanning and paying—free of hassle and expedient. 
Payments through Vouchers: This distinctive feature sets us apart at Callpay. Paying through vouchers ushers in a new level of convenience in your transactions. 
Buy Now Pay Later: Not ready to settle in full? No problem! With our 'Buy Now Pay Later' feature, you can purchase now and pay at your convenience later. (Please note that these integrations are complete but await Provider approval) 
Payouts/Withdrawals: We at Callpay have simplified the process of sending and receiving money. With our payout/withdrawal system, you can rest assured that your money is transferred securely and promptly. 
EFTSecure by Callpay: An Innovative Online Payment Solution in South Africa 
With Callpay, you can forget the issues that once burdened your online payment experience. Bid farewell to insecure gateways and limited payment methods. From safe card transactions to unique QR-based payments, voucher payment systems, and the accommodating 'Buy Now, Pay Later' option,  Callpay has it all. It's a significant advancement in how we understand and carry out online transactions. 
Our Software marks an important breakthrough in online payment solutions in South Africa. It introduces an array of proficient and inventive payment options that not only enhance the online payment landscape but also set a high benchmark for others to emulate. 
Your Online Payment Ally: Callpay's EFTSecure
In a world where digital transactions are increasingly the norm, having a dependable online payment system is essential. And that's precisely what our EFTSecure at Callpay promises—a trusted, flexible, and efficient solution for all your online payment needs. 
Callpay is more than just an online payment gateway—it embodies our dedication to providing high-quality online payment solutions. It attests to our innovative approach to addressing digital payment challenges. 
So, step into the realm of smooth and secure online payments with EFTSecure. Choose Callpay as your trusted partner for seamless digital payments and experience the difference firsthand. Together, we will revolutionize the way you transact, empowering your business for long-term success in the digital realm.