Breaking the Mould: Our Unique Online Payment Gateway Service
As a leading online payment gateway provider, we at Callpay have created a unique niche for ourselves in the South African market. We offer a comprehensive suite of payment solutions that cater to businesses of all sizes, making payment processing simple, secure, and convenient for our clients. Our commitment to delivering exceptional customer service is what sets us apart in the industry. 
The Callpay Advantage 
At Callpay, we are problem solvers. We believe in thinking differently and opening our minds to new possibilities. This mindset has allowed us to create a range of solutions that help our clients streamline their payment processes, reduce costs, and improve cash flow. Our forward-thinking approach ensures that we only use the best and most current technology to improve our online payment gateway services. We have 99% uptime and a robust support structure for all of our queries. Our main product, EFTsecure, is a mandatory service, with the rest being value-added services. 
Stability and Recognition 
One of the strong points that we bring to the table is stability. Our stable and fast payment platform, offering different types of payment methods and capable of handling high-volume transactions and receiving regular updates, has earned us customer trust as a top industry choice. This trust was strengthened when we were awarded the best Emerging Payments Company in South Africa in 2016.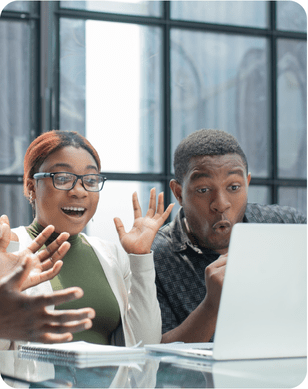 Infinite Payment Solutions 
Our products and services offer an infinite payment solution with secure, real-time processing. This is particularly useful for businesses with high transaction volumes and provides a seamless payment experience for users. Few payment solutions provide this, and it's often difficult to integrate, but we make it easy. 
EFTsecure, Powered by Callpay 
We offer a unique EFTsecure service. It's a secure and convenient way to pay for goods and services online. EFTsecure is connected to each South African bank, allowing customers to conveniently pay using any of their bank accounts. This eliminates the risk of fraud and chargebacks and supports all major South African Banks. 
Personalised Customer Service 
At Callpay, we believe in providing real solutions for real problems. That's why we avoid using bots and instead offer real people to provide quick responses. Our customer support is not just about providing top-quality products; we believe it's equally, if not more, important. 
API Solution 
Our API solution is another unique feature that sets us apart. Our Unified API is an advanced PCI-DSS card widget that connects to banks, payment gateways, and different payment methods in South Africa. This ensures that you never have to integrate payments again and can enjoy the benefits of multi-tokenisation and built-in fail-over that can be fully customised to the needs of any enterprise merchant. 
Catering to Business Needs 
We are not just a payment solution provider; we are a partner that understands the unique needs and challenges of businesses. We offer a comprehensive suite of payment solutions, each designed to address specific business requirements and enhance the overall customer experience. 
Streamlined Payment Processes 
One of the key benefits that we offer businesses is the streamlining of payment processes. With its innovative technology, businesses can simplify their payment procedures, making it easier for customers to make transactions and for businesses to manage these transactions. This efficiency can lead to improved cash flow, a critical aspect for any business. 
Cost Reduction 
Our solutions are designed to help businesses reduce costs. By offering a range of payment methods through a single platform, businesses can save on the costs associated with integrating and managing multiple payment systems. This cost-effectiveness extends to the customers as well, as they can choose the most convenient and affordable payment method for them. 
Security and Reliability 
We place a high emphasis on security and reliability. Our solutions are designed to protect businesses and their customers from fraud and data breaches. This commitment to security allows businesses to focus on their core operations, knowing that their payment processes are secure. 
Customisation 
We understand that every business is unique, and so are its needs. That's why we offer customisable solutions that can be tailored to fit the specific requirements of each business. Whether it's a specific payment method or a unique customer interface, we can provide a solution that perfectly fits the business' needs. 
Support and Uptime 
We pride ourselves on our exceptional customer support and high uptime. We offer a strong support structure for all queries related to our services. Businesses can rely on us to be available whenever they need to process payments. 
Unique Landscape of Payment Solution Providers
The payment solution industry is a diverse landscape, with each provider offering unique features and services. While it's important to note that each provider has its strengths, it's equally important to understand how they differ from one another. 
Diverse Payment Solutions 
Some providers offer diverse payment solutions across multiple channels, such as in-store, online, and mobile. They provide tailored solutions to suit the specific needs of each business and enable services through mobile payments. 
Point-of-Sale Devices and Software 
Other providers focus on offering a range of point-of-sale devices and software for businesses. They provide a business portal and app for managing sales, inventory, and customers and support cashless payments through various methods. 
Instant EFT Payments and Recurring Billing 
Certain providers offer instant EFT payments that do not require proof of payment or waiting periods. They provide a recurring billing service that allows merchants to set up subscription-based payments and support donations and crowdfunding through dedicated platforms. 
Mobile Payment Apps and Merchant Portals 
Some providers offer a mobile payment app that allows customers to pay by scanning a QR code or entering a merchant code. They provide a merchant portal and app for managing transactions, refunds, and settlements, and support loyalty programs and vouchers that reward customers for using the app. 
Global Payment Platforms 
There are providers that offer a global payment platform that operates in multiple markets across the world. They provide a range of payment solutions, such as e-commerce, marketplaces, wallets, and alternative payments, and enable merchants to access local and cross-border markets and optimise conversion rates. 
Instant EFT Solutions 
Other providers offer an instant EFT solution that allows customers to pay directly from their bank accounts without entering card details or registering. They provide real-time confirmation of payments and eliminate chargebacks and fraud risks. 
We stand out with our comprehensive suite of payment solutions, high security, and excellent customer support. We provide a single payment platform that integrates with various payment methods, making it a convenient choice for businesses. Its focus on secure and compliant payment processing sets us apart from providers that emphasise innovation and customer experience. Plus, it's our commitment to customisation that allows us to meet the unique needs of each business, providing a tailored solution that many other providers do not offer.